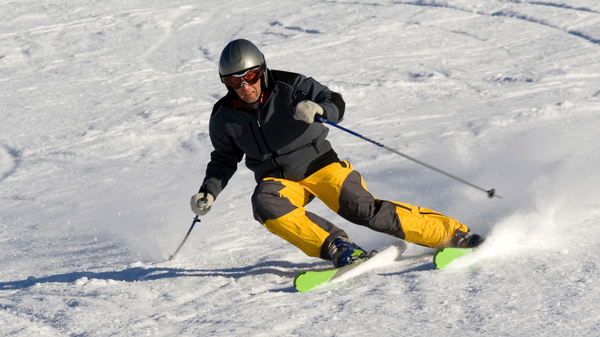 Men's Skiing
The CORETECH compression uses patented body mapping engineering to copy the body's core stability system and provide targeted compression throughout the pelvis and core. This can help to stabilize and align the spine and and assist with injury prevention. The Coretech technology can also assist with:
Reduced muscle fatigue: Compression technology increases blood circulation and oxygen delivery to your muscles, reducing fatigue and allowing you to ski for longer periods without excessive strain on your back muscles. This can help prevent overuse injuries and back pain.
Posture improvement: Wearing compression shorts and leggings can promote better posture by gently aligning your spine and supporting your muscles. This can be particularly beneficial for skiers who may need to maintain an upright posture and engage their core for balance and control.
Warmth: The body mapped compression  provides thermal regulation, ensuring that your lower back stays warm during skiing sessions. This warmth can help soothe muscles and facilitate better blood flow, aiding in injury prevention and recovery.
While Supacore Coretech leggings and shorts can assist in injury prevention, it's crucial to note that they should not replace proper technique, training, or medical advice.