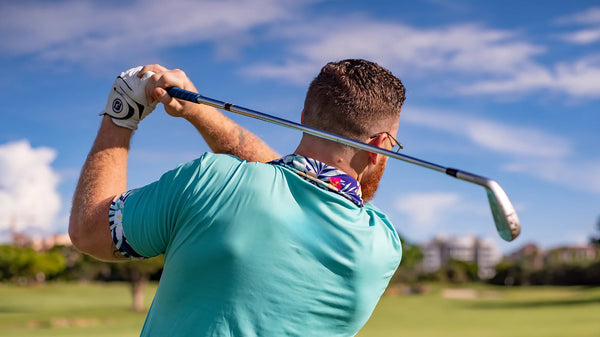 Men's Golf
Supacore Coretech Compression Golf shorts and leggings are classified as a medical device that uses body mapping with graduated compression to replicate the body's own deep stability system and provide targeted compressive throughout the pelvis, core and lower body.
The core muscles are responsible for stabilizing the spine and pelvis, which is important for maintaining balance and preventing injuries. The pelvis is also important for transferring power from the legs to the upper body, which is important for a good swing.
Many Golfers use our Coretech shorts and leggings to assist with lower back injuries.
The benefits of the Coretech technology include: 
Core support: The compression in the shorts and leggings wraps around your waist and lower back, providing targeted support to your core muscles. This added stability can help reduce the strain on your back while playing golf, minimizing the risk of back injuries.
Posture improvement: Wearing Coretech leggings and shorts  can promote better posture by gently aligning your spine and supporting your muscles. This can be particularly beneficial for golfers who may need to maintain an upright posture and engage their core for balance and control.
Reduced muscle fatigue: The Coretech technology increases blood circulation and oxygen delivery to your muscles, reducing fatigue and allowing you to surf for longer periods without excessive strain on your back muscles. This can help prevent overuse injuries and back pain.
Lower back warmth: The compression fabric provides thermal regulation, ensuring that your lower back stays warm during surfing sessions. This warmth can help soothe muscles and facilitate better blood flow, aiding in injury prevention and recovery.