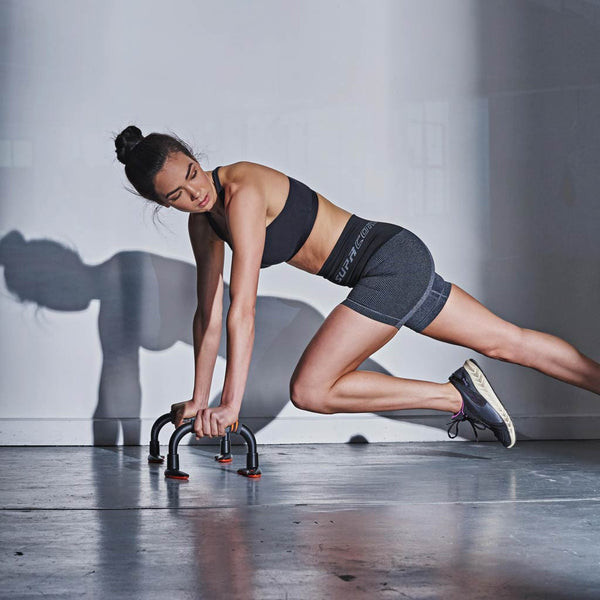 Women's Coretech® Collection
1. The only seamless patented compression technology in the world that can assist with lower back pain, sciatica, abdominal separation, pelvic instability, pre/post natal pain, hamstring, hip and osteitis pubis. 
Our patented technology is unique in its design and functionality. It is a result of 10 years of scientific research and development
Registered as a medical device to conform with health, safety and environmental protection standards in  Australia (TGA).
Supacore's CORETECH® range uses patented body mapping engineering to copy the body's core stability system and provide targeted compression throughout the pelvis and core.
Why choose Coretech® 
Patented Coretech® leggings speed up post-pregnancy recovery of the following;
Abdominal Muscle Separation (Diastasis Rectus Abdominus Muscle DRAM).

Increase stability and mobility.

Regaining your pre-baby body shape
If you have osteitis pubis, groin, hip or hamstring injury, or a related condition caused by pelvic instability you will benefit from these Coretech® leggings and shorts.
Enhanced performance, injury prevention, increased core stability, reduced muscle imbalances, faster recovery, increased breathing efficiency, and heightened power and efficiency—all these benefits stem from the fundamental importance of proper pelvic alignment and support.
Used by elite athletes in the AFLW, NWSL (USA), FA WSL (UK), W- League (Australia), marathon runners and Mothers around the globe.