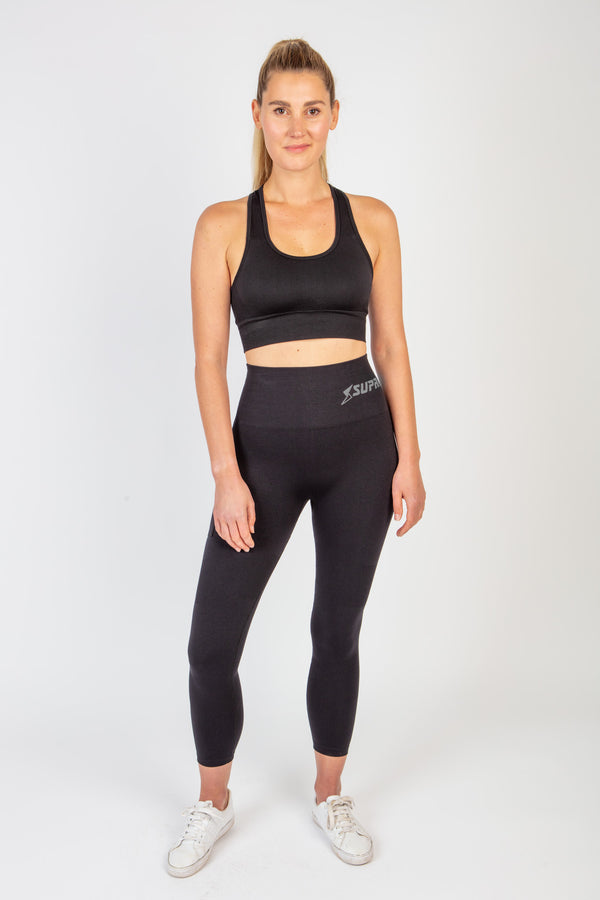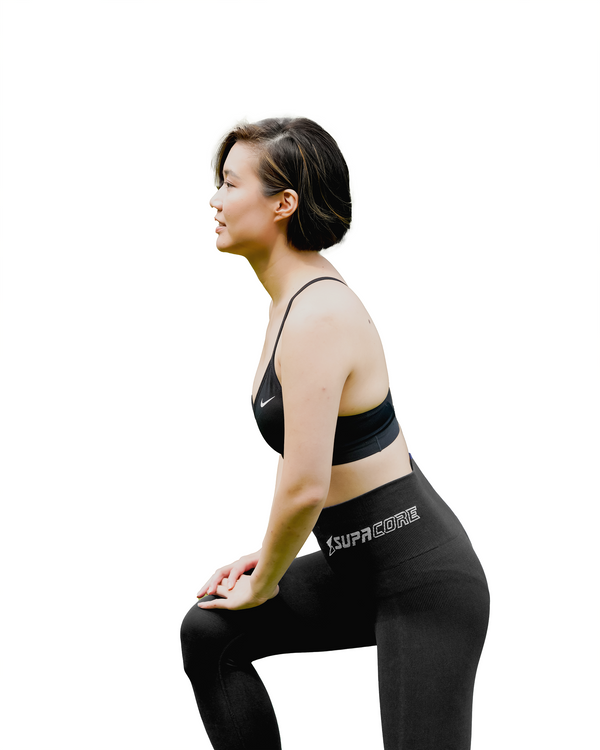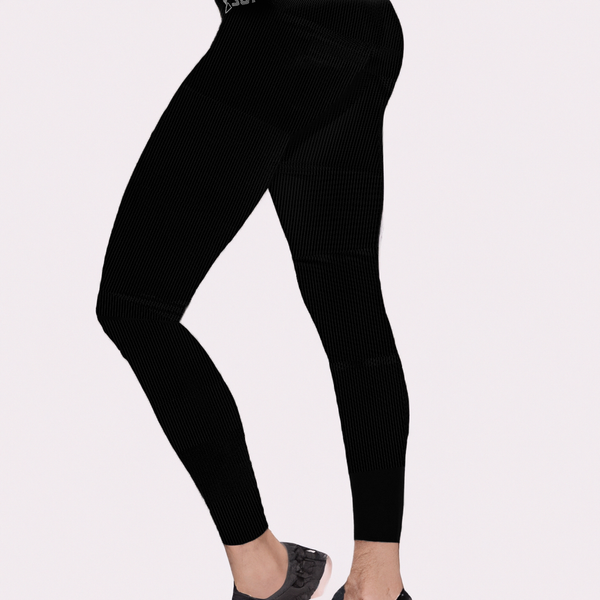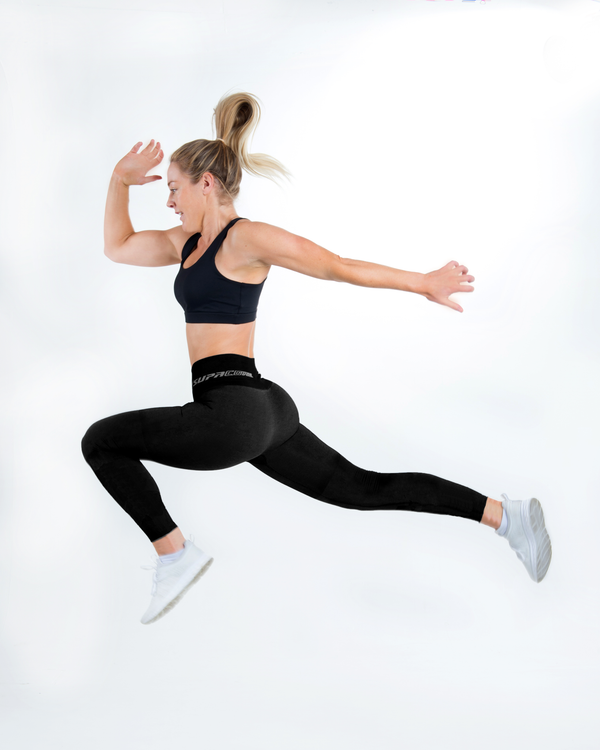 Patented Coretech® Kathy body mapped 7/8 power running leggings with Pocket -Black
Registered as a medical device to conform with health, safety and environmental protection standards in  Australia (TGA).

Supacore's CORETECH® range uses patented body mapping engineering to copy the body's core stability system and provide targeted compression throughout the pelvis and core.
Approved and endorsed by the Australian Chiropractors Association 
Body mapped muscle support for impact running has on your legs.
Coretech®stabilizes your pelvis and core and aligns your body while you run
Ribtech technology provides gentle massage for muscle groups as you run.
Moisture wicking keeps you dry.
Seamless knitting for extra comfort and durability.
The CORETECH™ leggings have been engineered and body mapped via the inbuilt sacroiliac belt  to replicate the body's own deep stability system by providing optimal placement of external compressive forces throughout the pelvis and core.
By actively encouraging blood flow to key areas, these leggings minimize the risk of groin, adductor and hamstring injuries. They will also assist the body and help to accelerate the rehabilitation of recently damaged tissue through the control of your lower body movements. The body mapped medical grade compression around your pelvis and core with assist with your stability and alignment whilst you run.

🚛 FREE SHIPPING
Free shipping on orders $149+
PLUS get free exchanges and returns in case you don't get the size right!
📏 SIZE CHART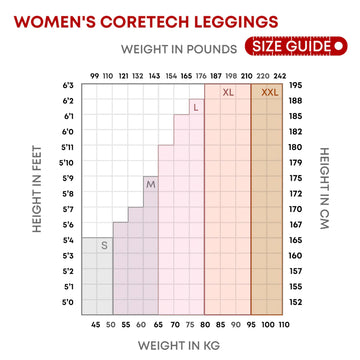 🗜 LEVEL OF COMPRESSION

📃 HOW THEY CAN HELP YOU WITH INJURY PREVENTION
📃 HOW THEY HELP YOU
📃 WHY YOU'LL LOVE THEM