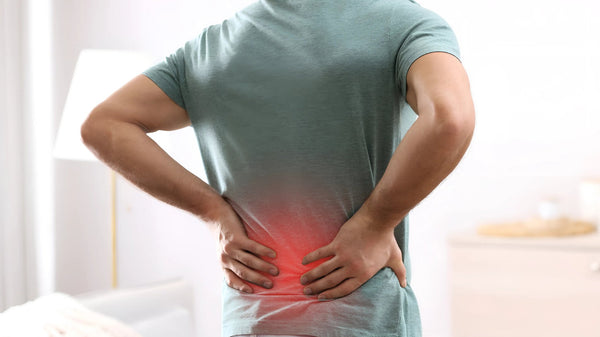 Men's Lower back pain
The CORETECH compression uses patented body mapping engineering to copy the body's core stability system and provide targeted compression throughout the pelvis and core. This can help to stabilize and align the spine and reduce pain.
It provides support to the core muscles.

 

The lower back muscles are essential for maintaining good posture and supporting the spine. When these muscles are weak or injured, they can contribute to lower back pain. Supacore Coretech compression provides targeted compression to the pelvis and core muscles, which can help to improve their strength and stability.
It reduces inflammation.

 

Inflammation is a common cause of pain and swelling in the lower back. The compression can help to reduce inflammation by applying gentle pressure to the affected area.
It improves blood circulation.

 

Good blood circulation is essential for delivering oxygen and nutrients to the tissues and removing waste products. When blood circulation is poor, it can lead to pain and inflammation. Supacore Coretech compression can help to improve blood circulation by compressing the veins and arteries.
It reduces muscle fatigue.

 

When the muscles are fatigued, they are more likely to become injured. Supacore Coretech compression can help to reduce muscle fatigue by providing support and reducing the amount of work that the muscles have to do.