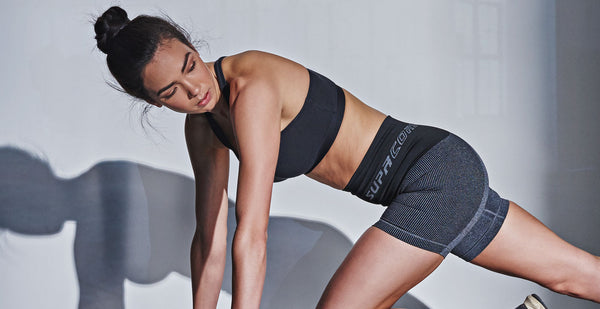 Women
Supacore's unique patented CORETECH™ waistband technology has been developed to assist women all around the world. The body mapped medical grade compression incorporates the compression provided by a sacro-iliac belt into leggings and shorts that can be worn during pregnancy, sport and exercise.
Research shows that the compressive alignment and support of the pelvis and core can assist with performance, reduce injury risk and enhance movement.
CORETECH™ has been developed for all levels of athletes (elite athletes to weekend warriors) and pregnant women, to assist with post match recovery, minimizing risk injury , pre and postnatal pelvic related issues and rehabilitation from injuries.