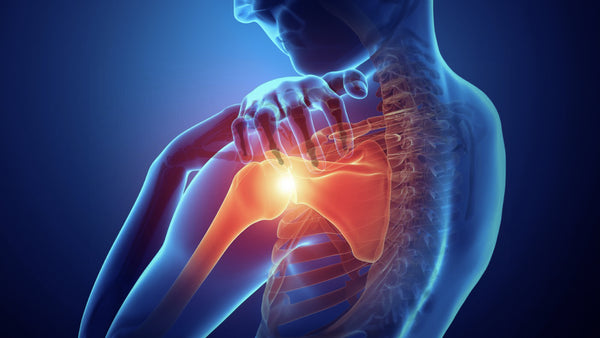 Women's Shoulder instability
Supacore Supa X tops are compression tops that are designed to provide support and stability to the shoulder joint. They do this by using a combination of compression and targeted muscle stimulation.
The compression helps to reduce the movement of the shoulder joint, which can help to prevent it from dislocating or subluxating. The targeted muscle stimulation helps to strengthen the muscles around the shoulder joint, which can also help to improve stability. The other features of these tops is;
Mesh panel sections in high sweat areas for breathability.
Our exclusive Supa-X feature which provides postural support between your shoulder blades for desk workers and gym junkies. 
Ribtech® compression in the lower back area also assists with posture and related lower back pain.