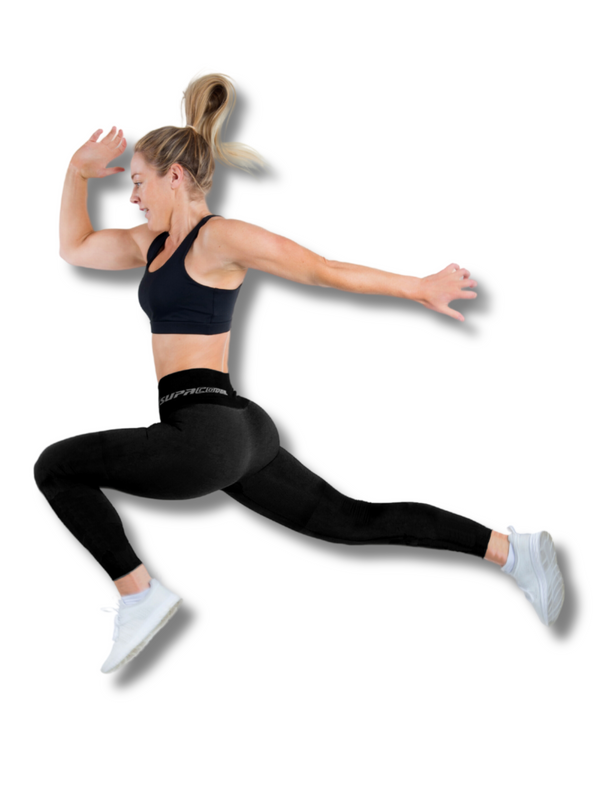 Coretech Injury Recovery & Prevention
The only seamless compression technology in the world that can assist with recovery from abdominal separation, hamstring, groin, hip, and pelvic instability.
Supacore CORETECH™ range uses patented body mapping engineering to copy the body's core stability system and provide targeted compression throughout the pelvis and core.
If an injury to this area is sustained, the core support provided by the  CORETECH™ waistband can help to stabilise the pelvis and allow the healing process to take place. The pelvic compression provided by CORETECH™ aims to stabilise the pelvis by mimicking and enhancing the stabilising action of the deep core muscles.
Used by elite athletes in the English Premier League, Scottish Premier League,  AFL , A league, NRL ,Bundesliga , Scottish Premiership, Currie cup, pregnant women  and marathon runners around the globe.
Approved and endorsed by the Australian Chiropractors Association.
Registered as a medical device to conform with health, safety and environmental protection standards in Europe (CE marking) and Australia (TGA).
You may be eligible for a Private Health Fund Rebate.Please check your fund for eligibility.