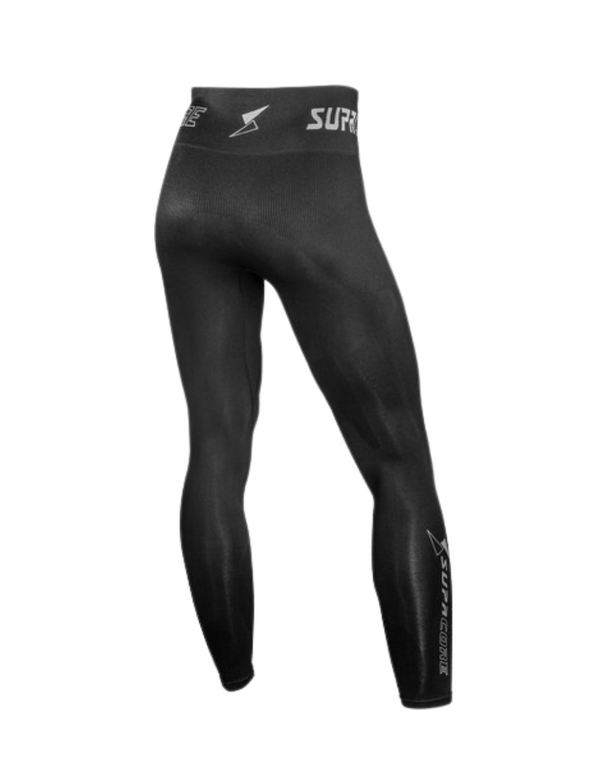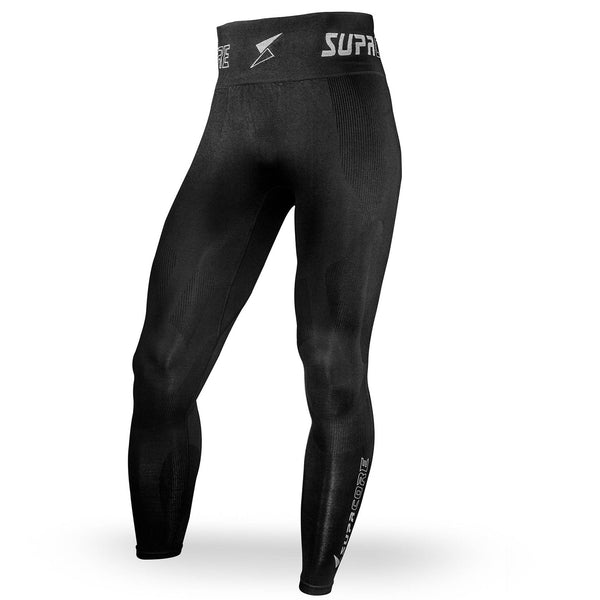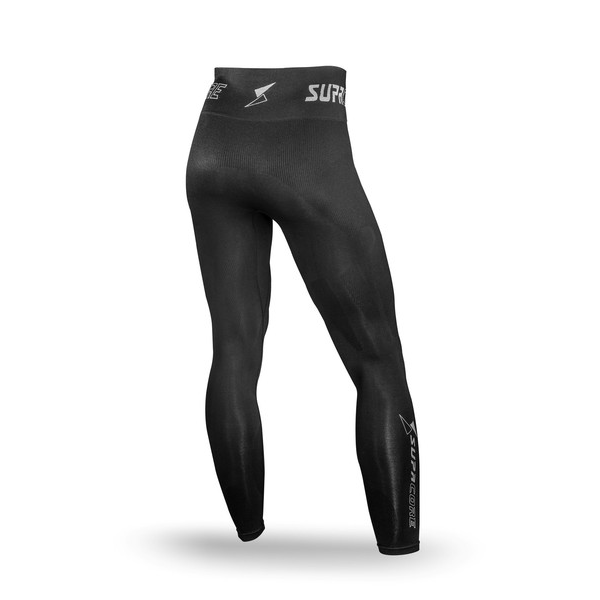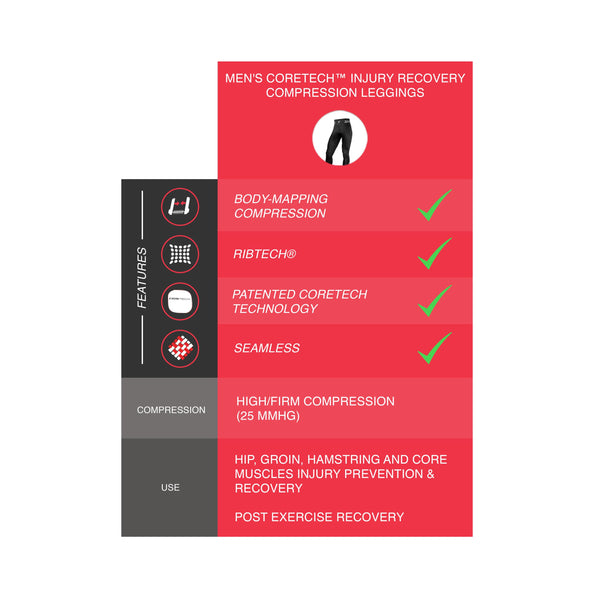 Patented Men's CORETECH® Compression Leggings for Pulled Hamstring, groin injury and osteitis pubis
DESCRIPTION
DESCRIPTION:
Patented Men's CORETECH® Compression Leggings for Pulled Hamstring, groin injury and osteitis pubis. 

---
"Wearing them after a match or day's play allows me to wake up the next day and feel ready to train or play again." 
  Tim Paine, Wicket keeper, Captain, Australian Cricket Team
"Coretech has helped me with osteitis pubis and kept me on the park" 
  Massimo Luongo, Midfielder, Australian Socceroos
"The Coretech shorts are a big hit at GWS. Need some more!" 
  David Joyce, Performance manager, GWS Giants
"We use Coretech for any pelvic related issues" 
  Colin Lewin, Performance, Arsenal FC
---
🚛 FREE SHIPPING
Free shipping on orders $149+
PLUS get free exchanges and returns in case you don't get the size right!
📏 SIZE CHART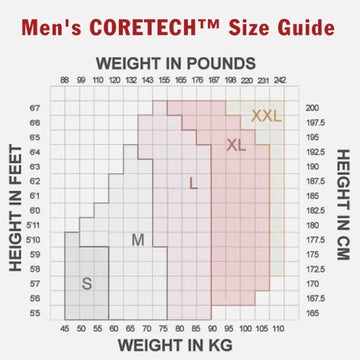 🗜 LEVEL OF COMPRESSION

📃 Why choose Coretech® Mens Recovery Leggings?
📃 Why are Coretech® leggings different to other compression leggings?
📃 When should you wear them for best benefit?
📃 Who uses Coretech?