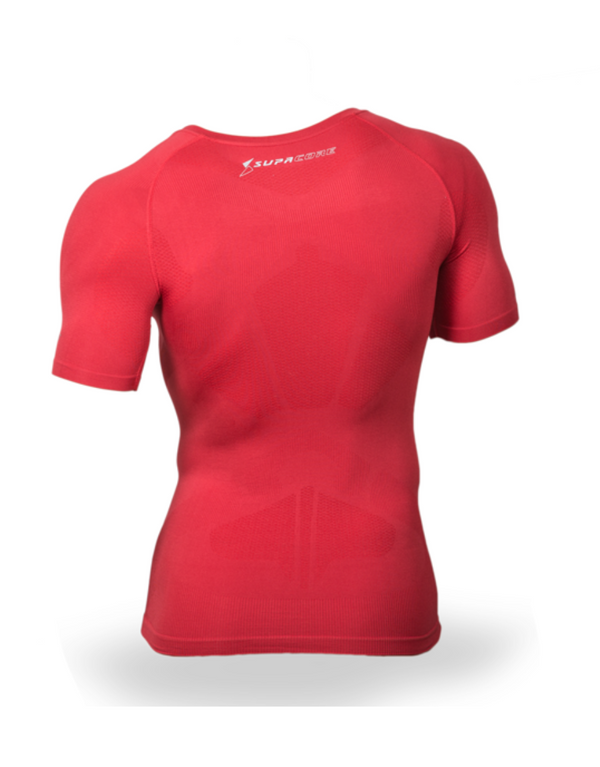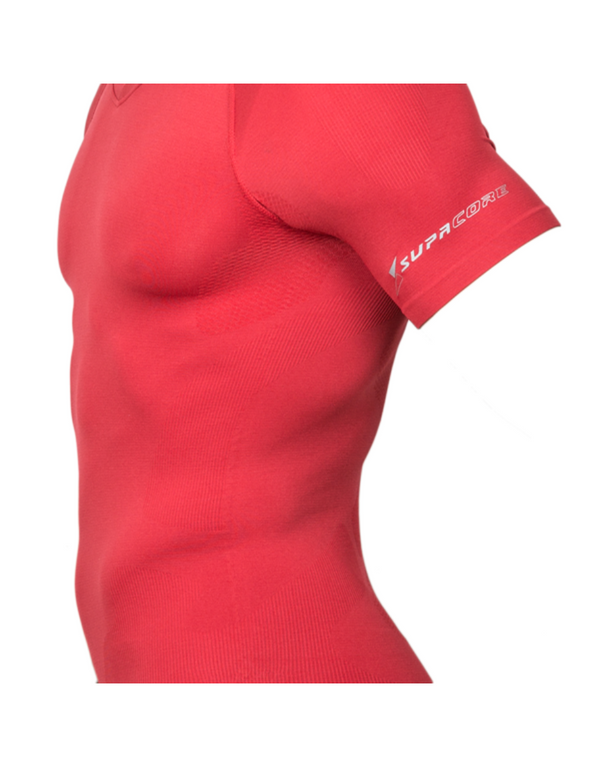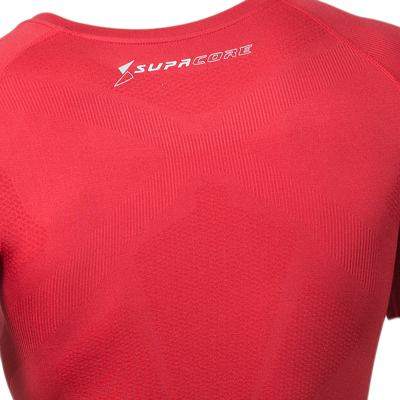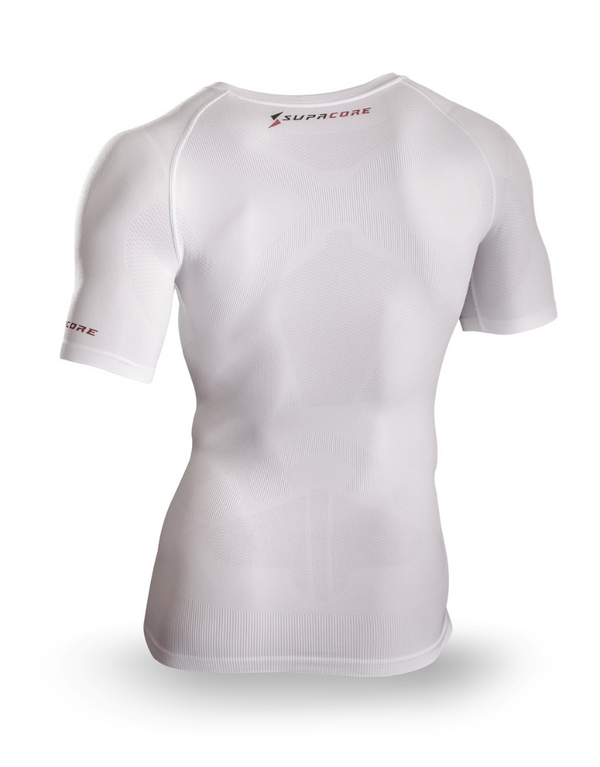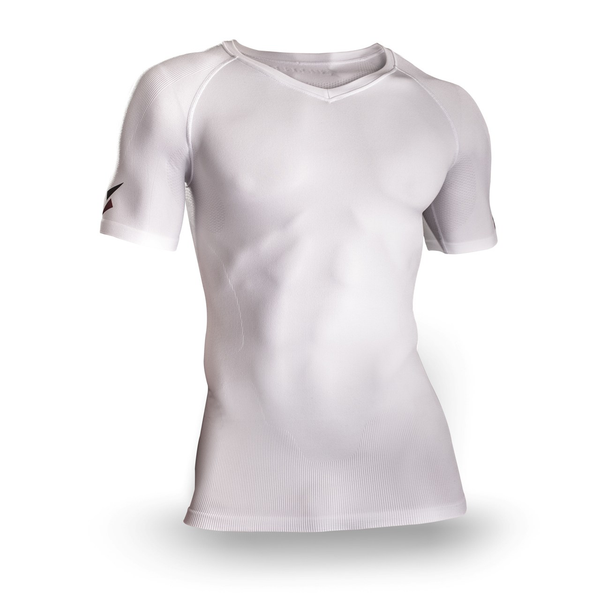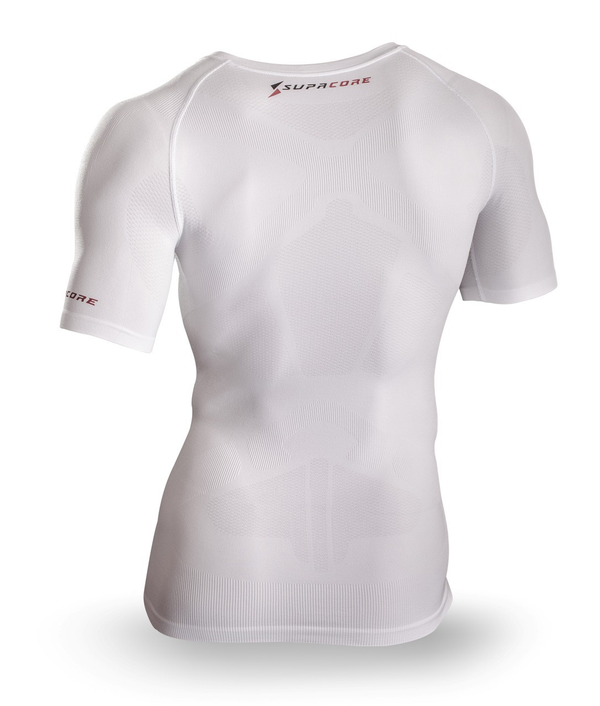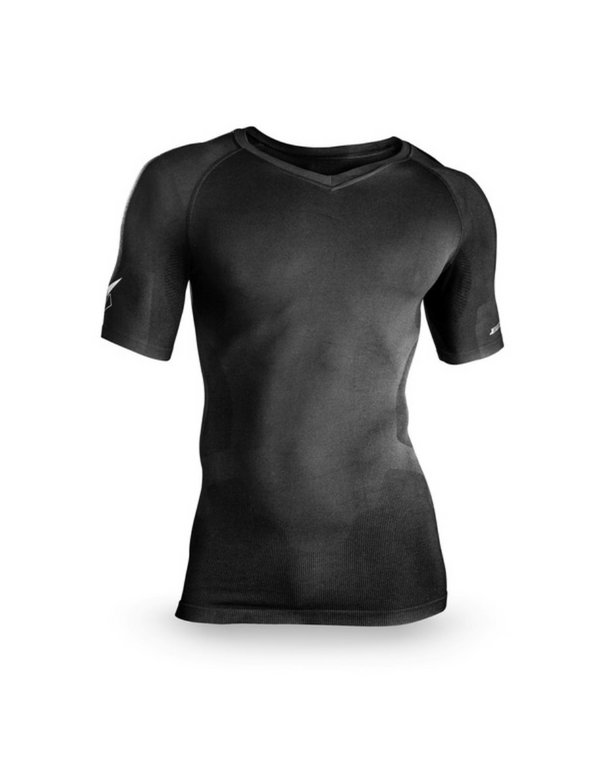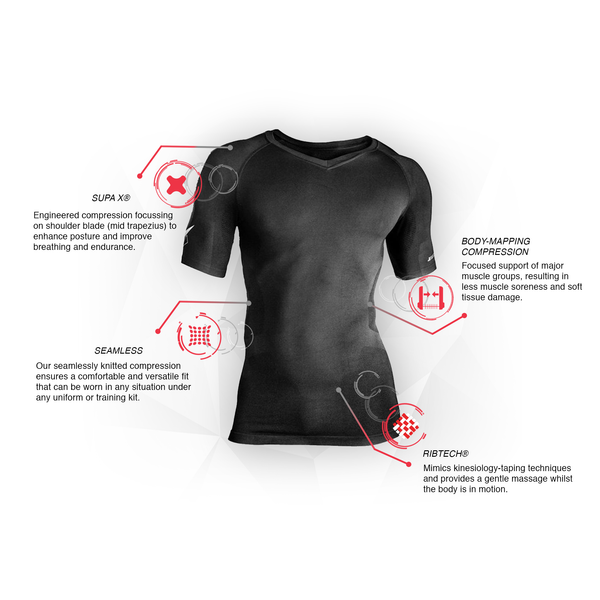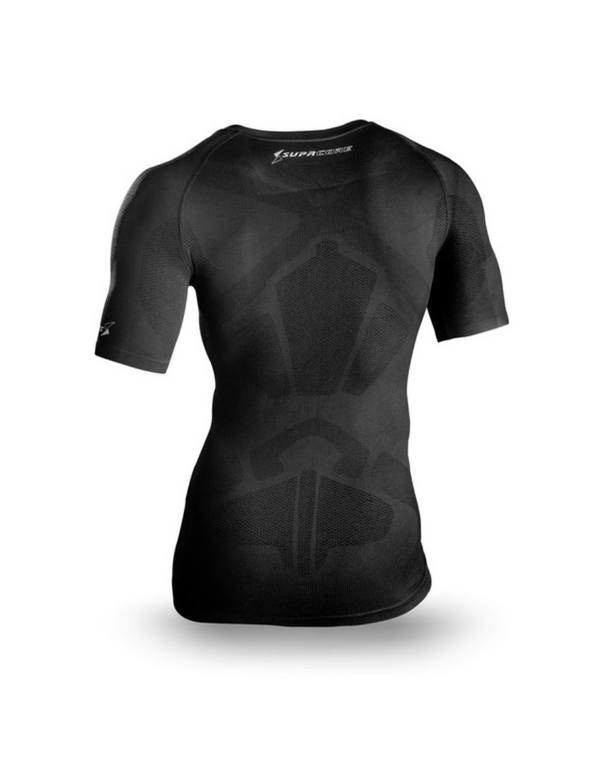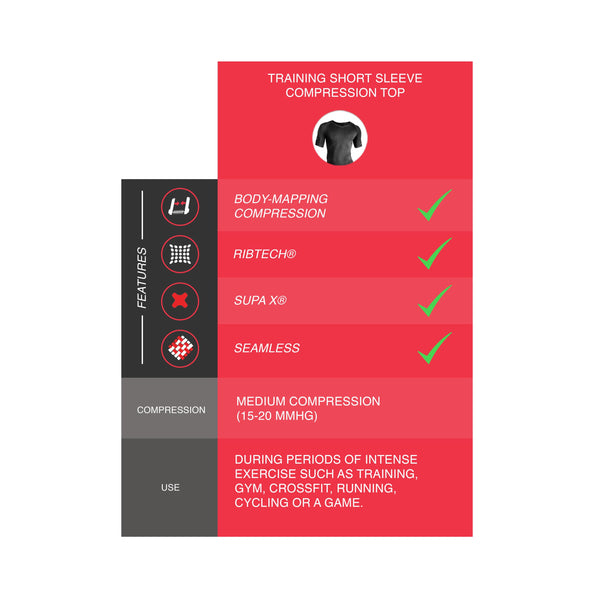 Supa X ® Short Sleeve body mapped Compression Top
DESCRIPTION
Supa X ® Short Sleeve body mapped Compression Top 

Features
Improved posture:

 

The Supa-X feature provides targeted compression between the shoulder blades and across the lower back, which can help to improve posture and reduce pain.
Reduced muscle fatigue:

 

The compression helps to reduce muscle vibration and swelling, which can lead to reduced fatigue and improved performance.
Increased blood flow:

 

The compression helps to increase blood flow to the muscles, which can help to improve recovery and prevent injuries.
Improved range of motion:

 

The compression can help to improve the range of motion of your joints, which can be helpful for athletes and people with injuries.
Details about the Supa-X feature:
It is made of RibTech® technology, which provides micro-massage of the muscles while you move. This can help to improve circulation and reduce muscle fatigue.
It is strategically placed in areas that are prone to strain and injury, such as the shoulder blades and lower back.
It is designed to be comfortable and breathable, so you can wear it all day long.

🚛 FREE SHIPPING
Free shipping on orders $149+
PLUS get free exchanges and returns in case you don't get the size right!
📏 SIZE CHART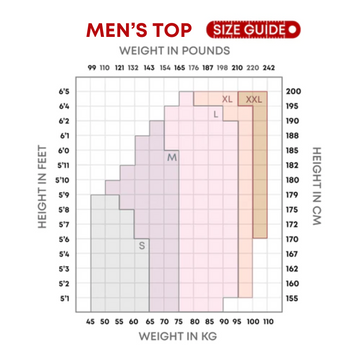 🗜 LEVEL OF COMPRESSION

📃Why choose Supa X?
📃When do I use them?
📃How long do I need to use them for in order to receive the benefits?