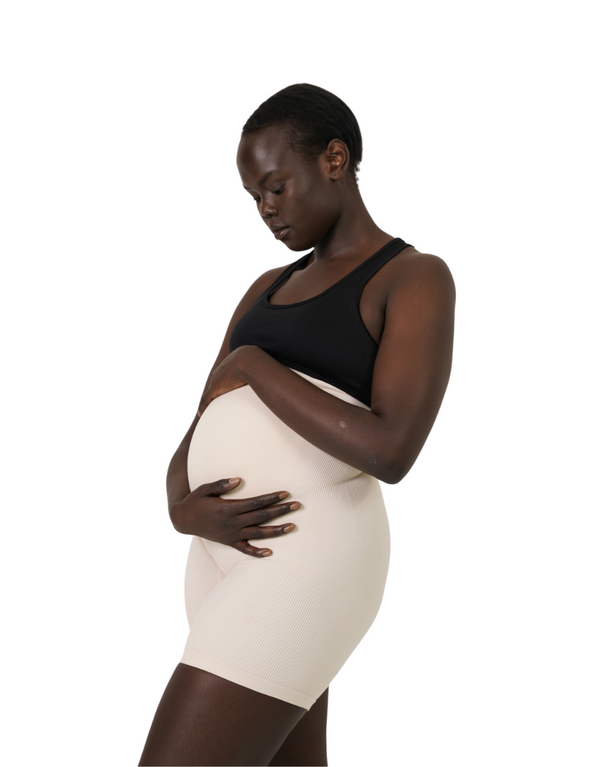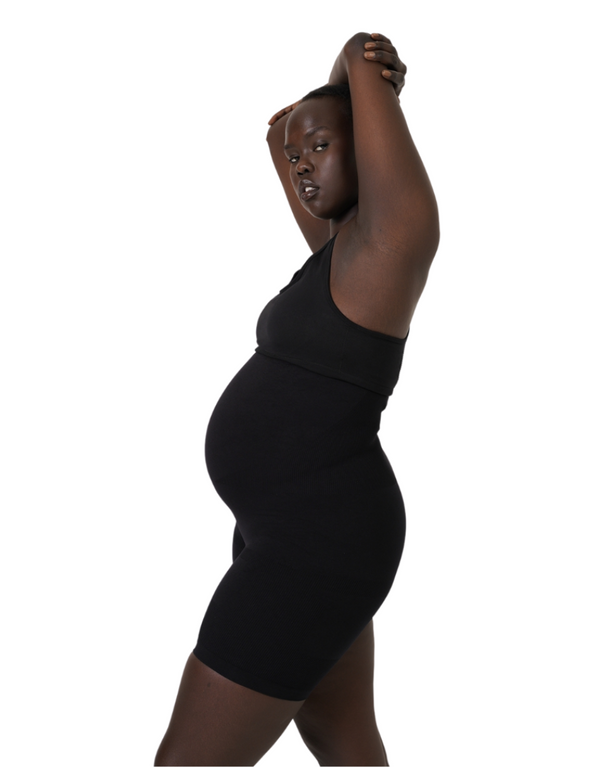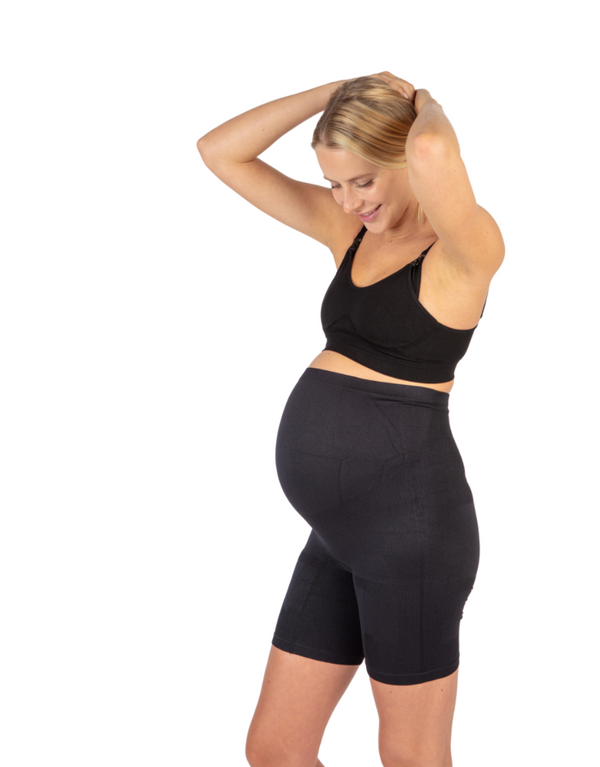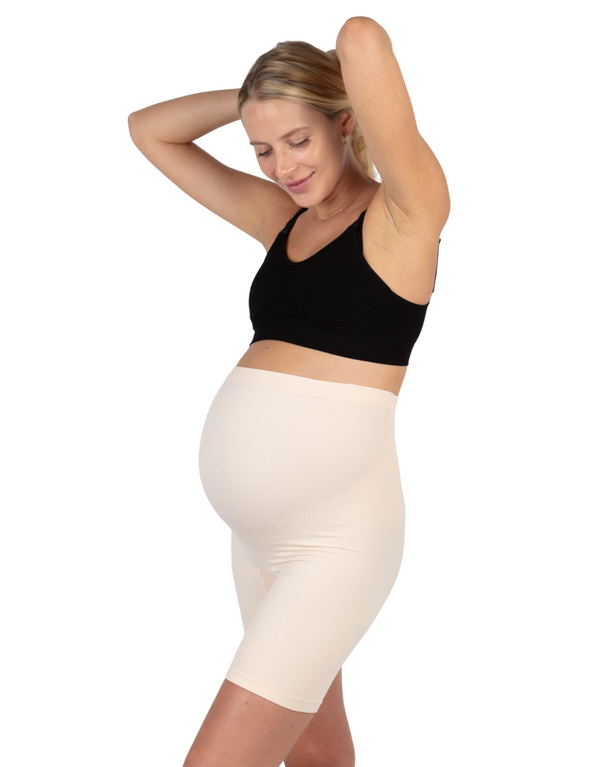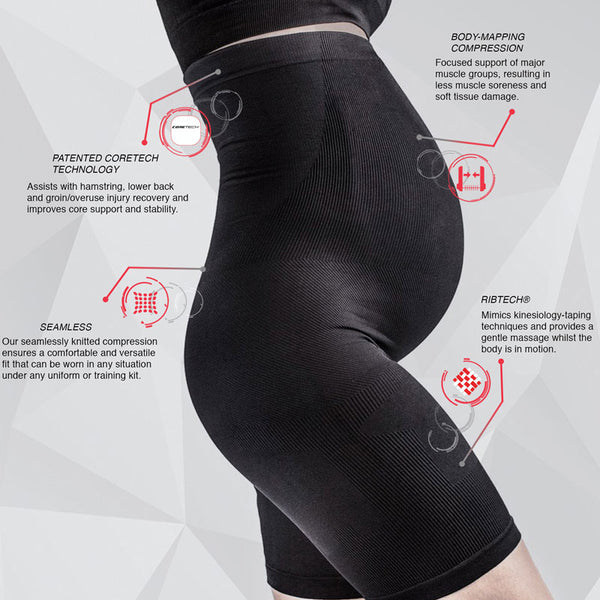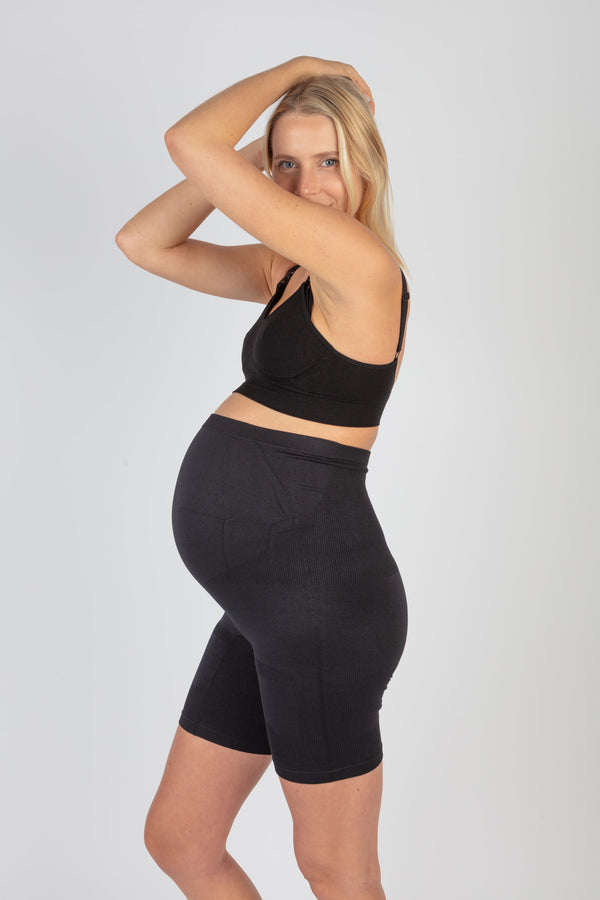 Patented CORETECH® Emma Pregnancy Support Shorts
Description:
MATERNITY BELLY SUPPORT SHORTS, AND COMPRESSION PREGNANCY SHORTS FOR BACK PAIN
The patented Supacore Coretech pregnancy support short uses the leading medical-grade compression to help alleviate lower back pain, discomfort and pelvic instability associated with pregnancy.
Stretch seamless soft flex zone adapts to the growing baby for extra comfort. Anti-chafing technology avoids painful thigh irritation, especially during warmer months.
Supacore's CORETECH™ technology uses patented body mapping engineering to copy the body's core stability system and provide targeted compression throughout the pelvis and core.
Health benefit rebates may be available - check here
---
 "I was having lower back issues post-birth so I thought I would give these a go. I was very happy with the support the Coretech leggings gave my back and pleasantly surprised with the instant relief they gave my legs! I found myself standing in the kitchen doing my usual meal prep without the tired legs I usually get after standing in one spot for a while."  
  Tash 
10/10/2022

 
---
📏 SIZE CHART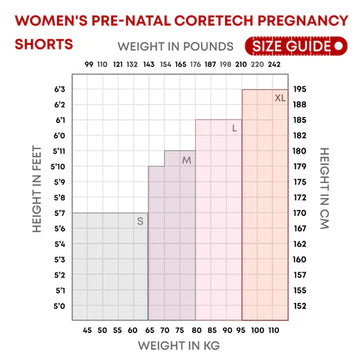 🗜 LEVEL OF COMPRESSION
📃 HOW THEY HELP
📃 WHY YOU'LL LOVE THEM
🚛 FREE SHIPPING
Free shipping on orders $149+
PLUS get free exchanges and returns in case you don't get the size right!
🎥 PRODUCT VIDEO