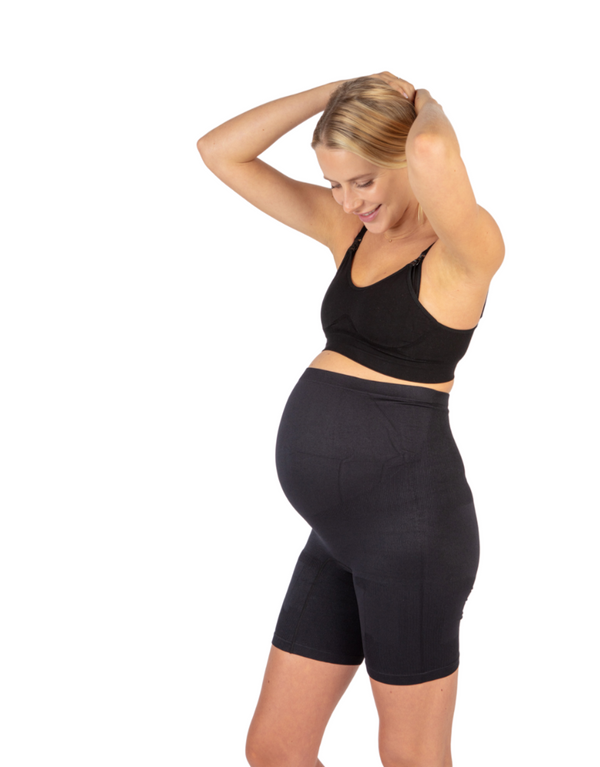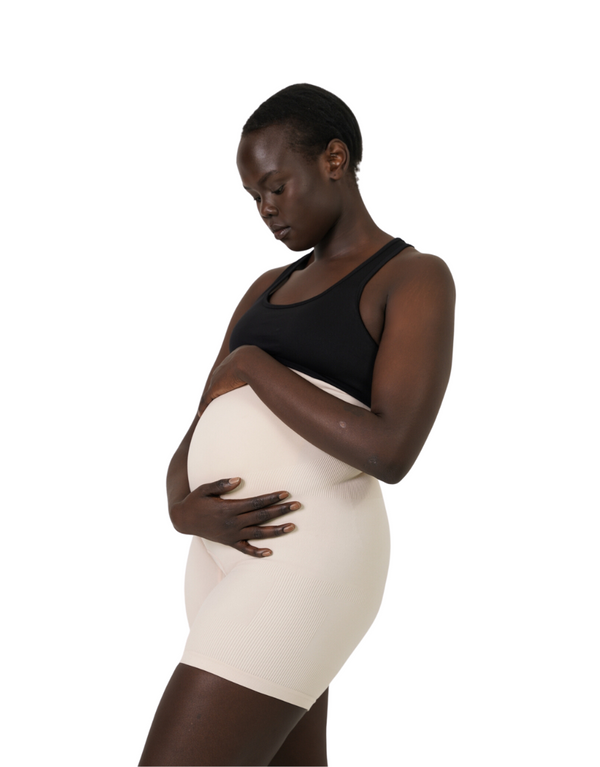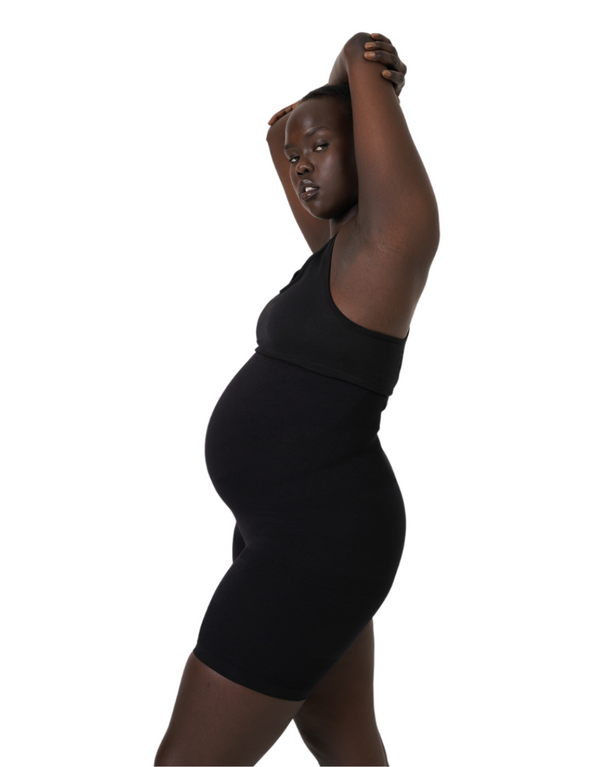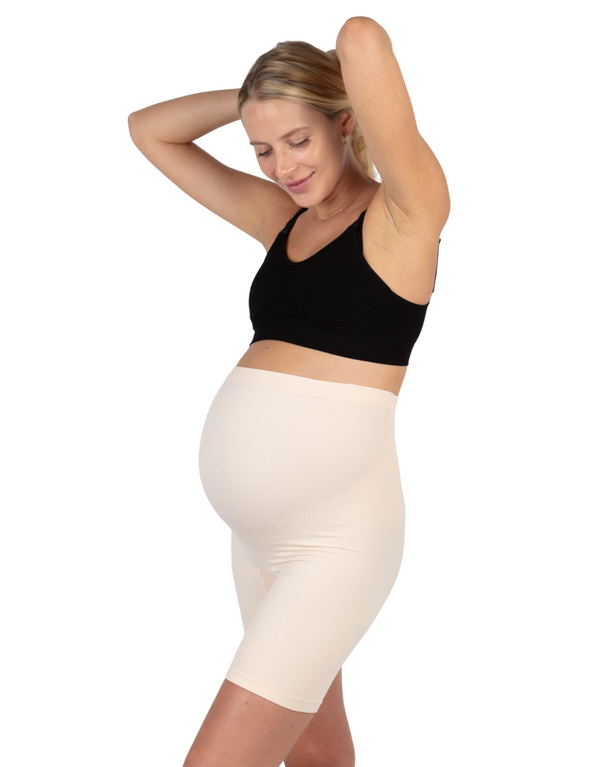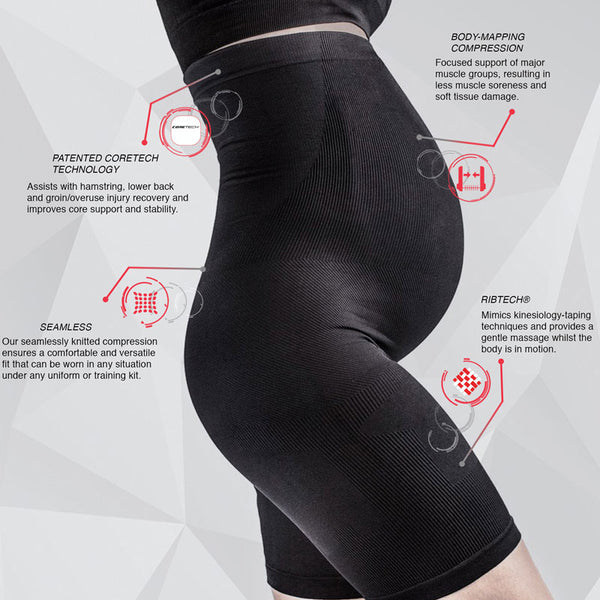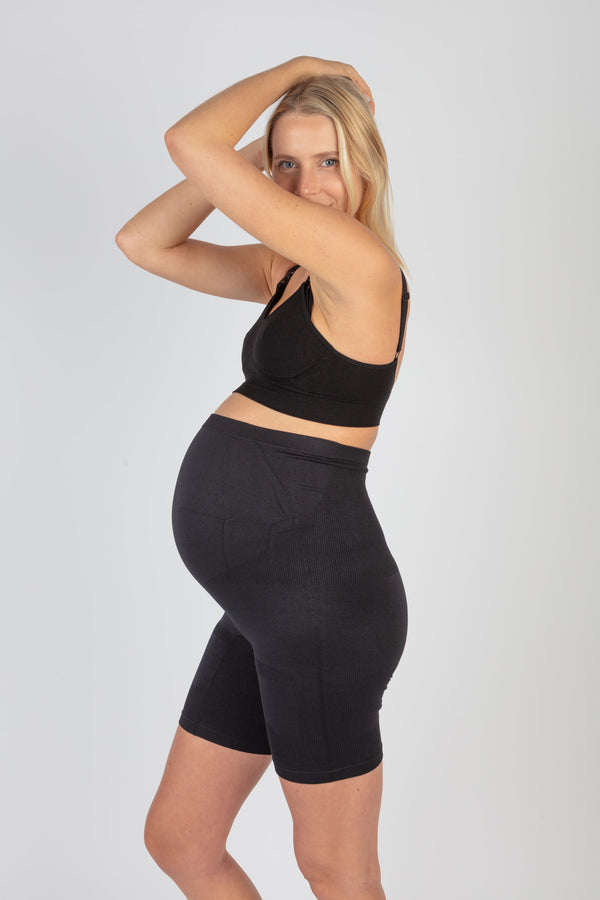 Patented CORETECH® Emma Pregnancy Support Shorts
DESCRIPTION
MATERNITY BELLY SUPPORT SHORTS, AND COMPRESSION PREGNANCY SHORTS FOR BACK PAIN

The patented Supacore Coretech pregnancy support short uses the leading medical-grade compression to help alleviate lower back pain, pelvic girdle pain, sciatica, discomfort and pelvic instability associated with pregnancy.
Stretch seamless soft flex zone adapts to the growing baby for extra comfort. Anti-chafing technology avoids painful thigh irritation, especially during warmer months.
Supacore's CORETECH™ technology uses patented body mapping engineering to copy the body's core stability system and provide targeted compression throughout the pelvis and core.
Designed by Dr Carolyn Taylor ,an expert in pelvic instability during pregnancy.
Please note that the size chart is  a guide and everyone and every body is different. During pregnancy our bodies can change dramatically and some people may need 2 sizes to last their whole pregnancy. 
If ,during your pregnancy you feel that you need an extra pair let us know.
Health benefit rebates may be available - check here
---
🚛 FREE SHIPPING
Free shipping on orders $149+
PLUS get free exchanges and returns in case you don't get the size right!
📏 SIZE CHART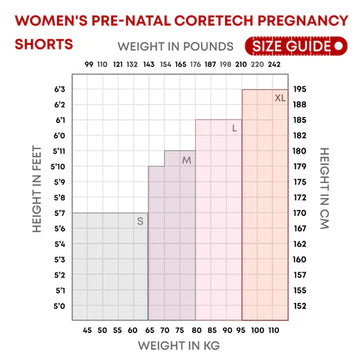 🗜 LEVEL OF COMPRESSION
📃 HOW THEY HELP
📃 WHY YOU'LL LOVE THEM
🎥 PRODUCT VIDEO