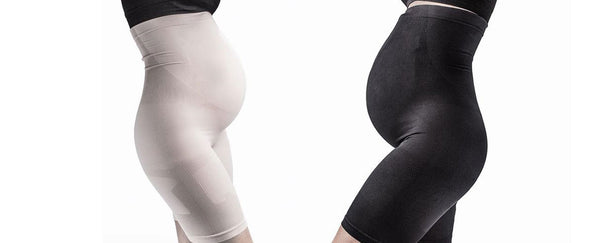 Pre -Natal Coretech Pregnancy Shorts
APPROVED AND ENDORSED BY THE AUSTRALIAN CHIROPRACTORS ASSOCIATION. 
The CORETECH® patented technology mimics the compression provided by a sacroiliac joint belt and helps alleviates lower back pain and pelvic instability and pelvic girdle pain.
Ribtech®
which mimics kinesiology by micro-massaging the underlying muscle groups whilst the body is in motion.
and
Seamless knitting technology which enhances comfort and fit and results in a durable garment.
REGISTERED AND LISTED AS A MEDICAL DEVICE IN THE EUROPEAN UNION AND THERAPEUTIC GOODS ADMINISTRATION AUSTRALIA
Try them today with our risk-free returns policy.