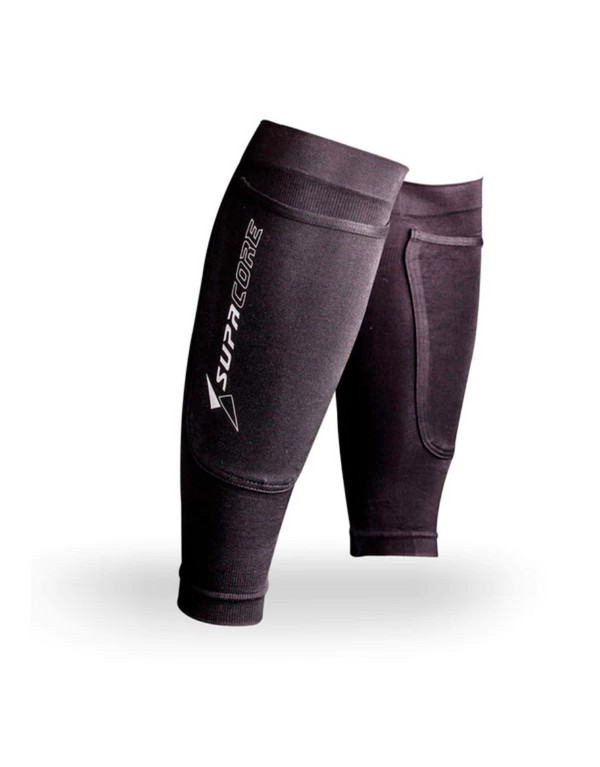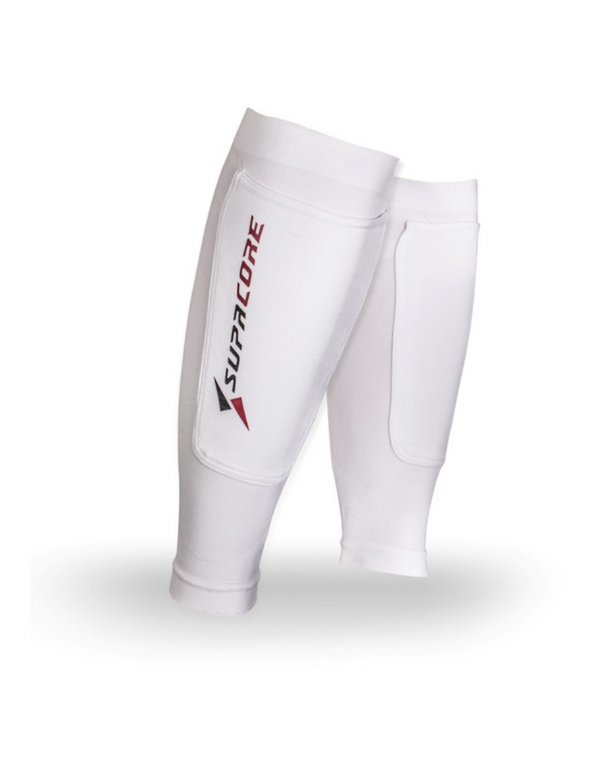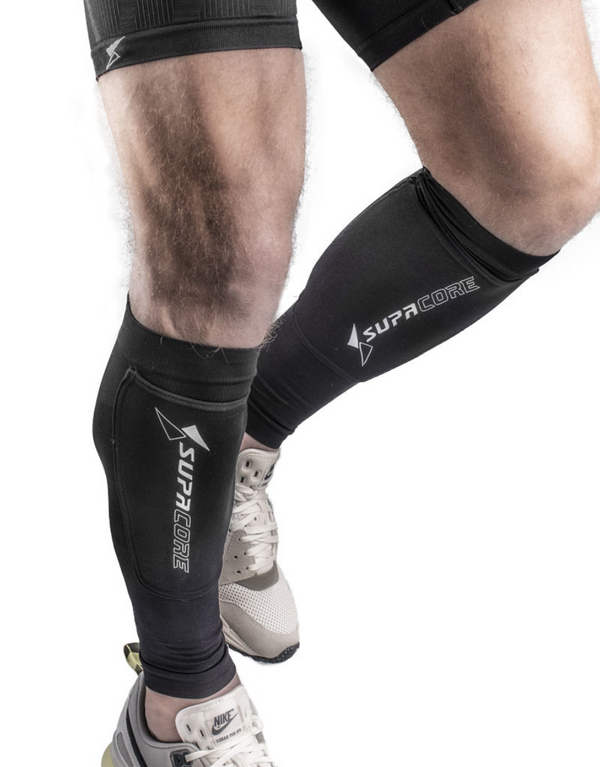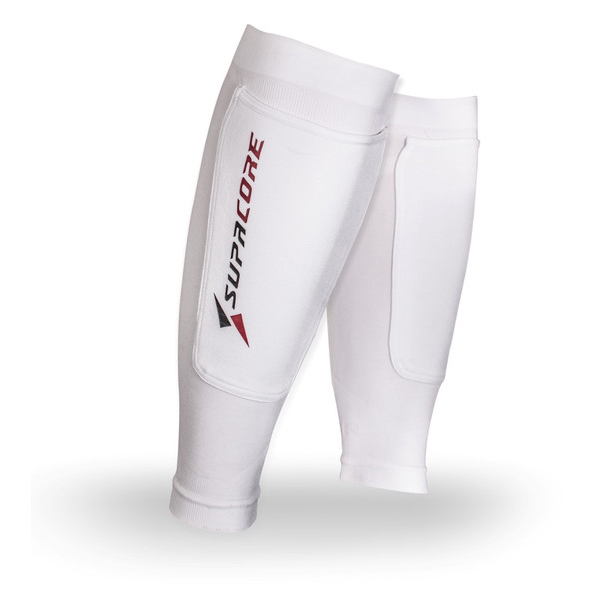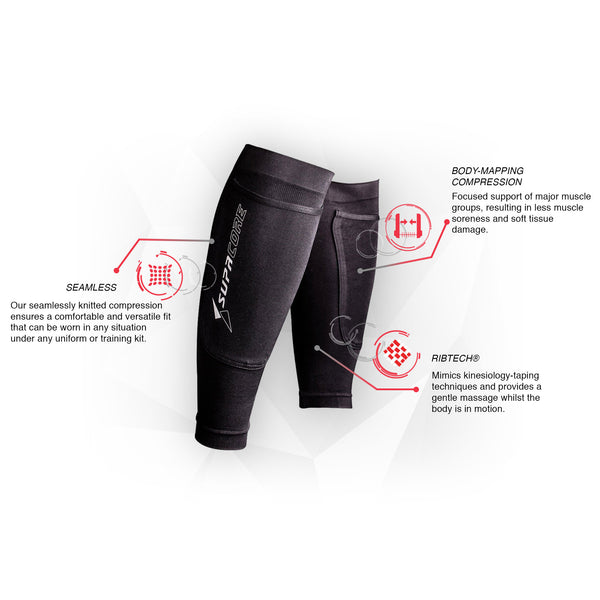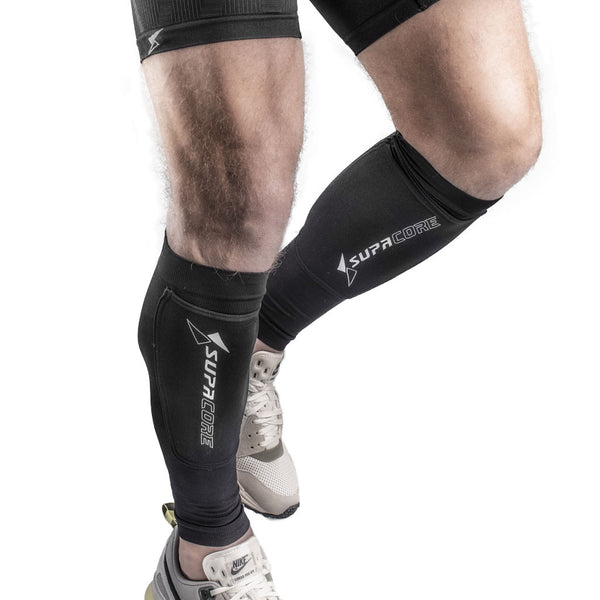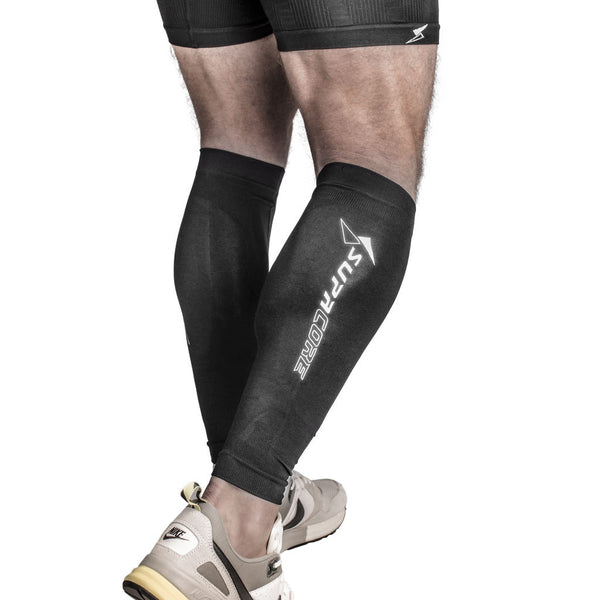 Calf Compression with Shin Pad Pocket
DESCRIPTION
Why choose Supacore?
Best Calf Knee Shin Compression Sleeve Black
Our calf compression sleeves are designed and manufactured using enhanced garment construction technology and are seamless to ensure durability and comfort during use.
This pocketed version of our best-selling calf sleeves allows for insertion of protective pads for sports specific purposes, but can also be used for recovery and injury management purposes by inserting cold or heat packs into the sleeves over the front of the lower leg. 
Supacore calf compression sleeves provide targeted compression to the lower leg, providing the following benefits:
Increased venous return - increasing performance, improving circulation, and helping reduce fatigue whilst exercising. 
Reduction of muscle vibration - decreasing the risk of injury whilst exercising
Compressive forces - protecting and supporting whilst aiding recovery and rehabilitation from overuse conditions such as shin splints, varicose veins, and can be used post operatively or during long flights. 
Activities for which calf shin compression sleeve may be useful include football, hockey, goal keeping, Crossfit, and gym. Essentially any sport where additional protection and support of the lower leg is beneficial or necessary.
Materials: 82% Polyamide, 15% Elastane, 3% Polyester
🚛 FREE SHIPPING
Free shipping on orders $149+
PLUS get free exchanges and returns in case you don't get the size right!
📏 SIZE CHART