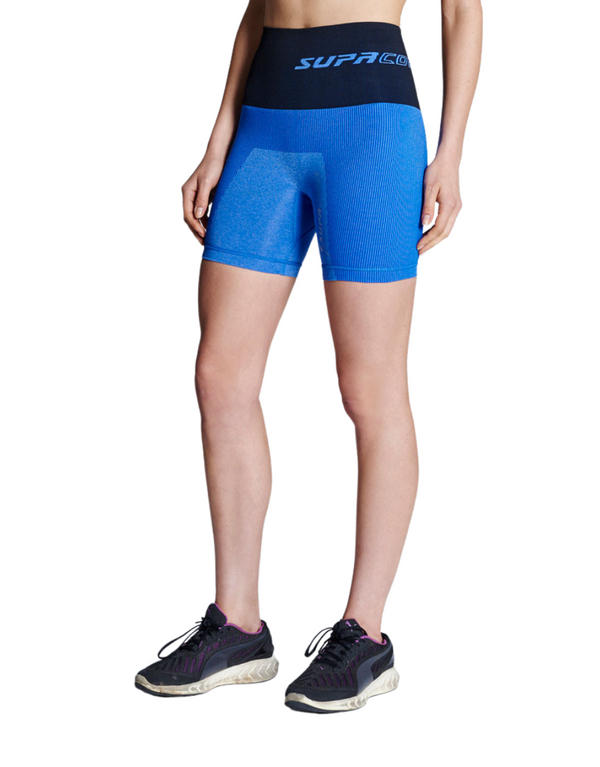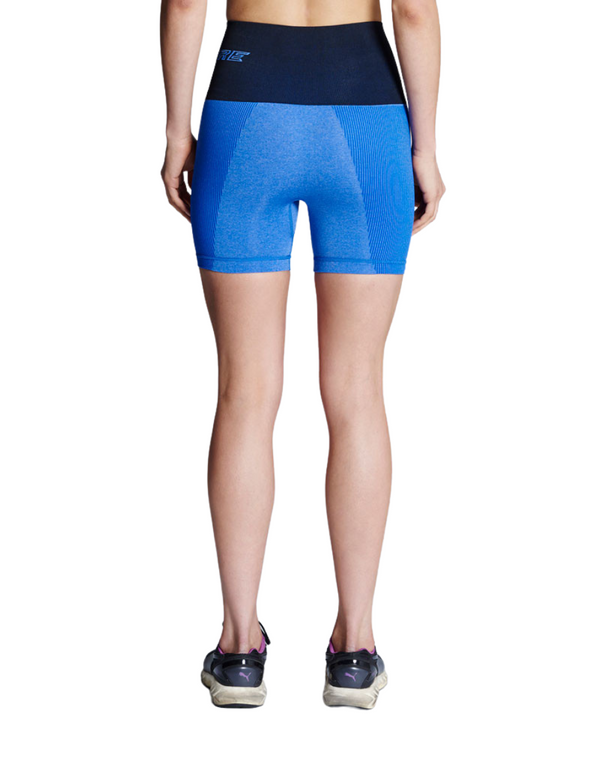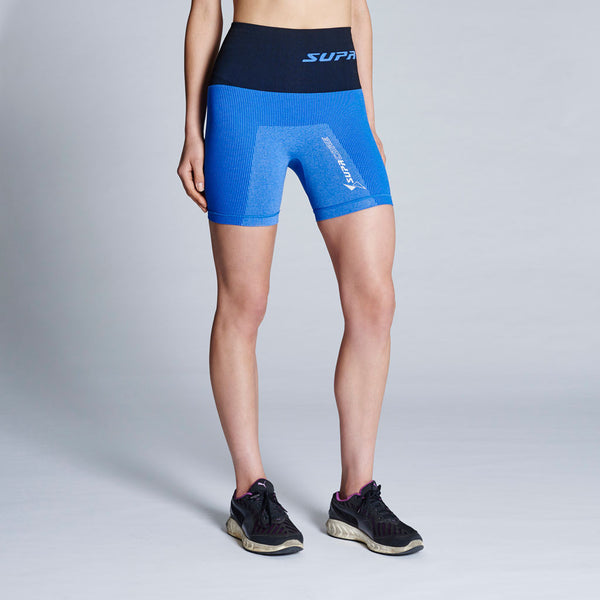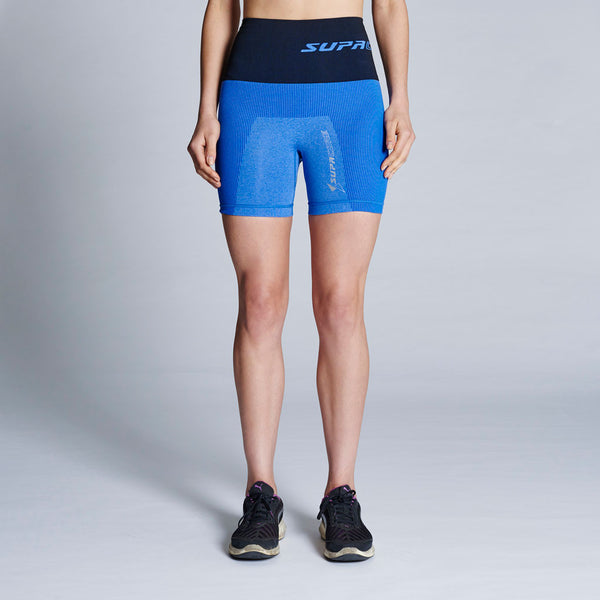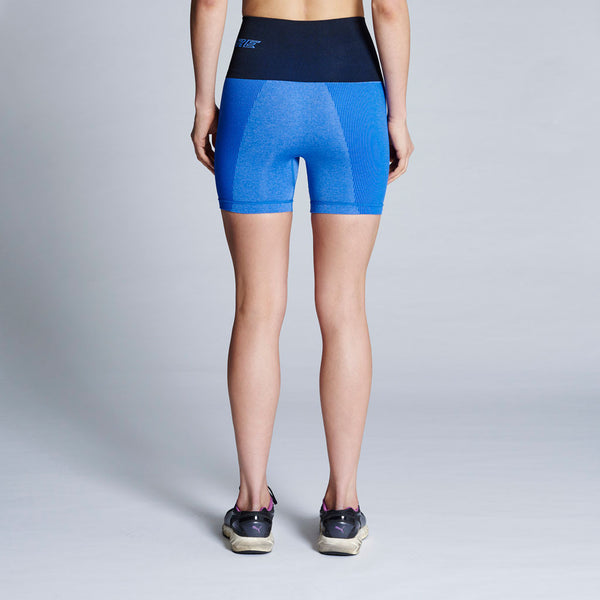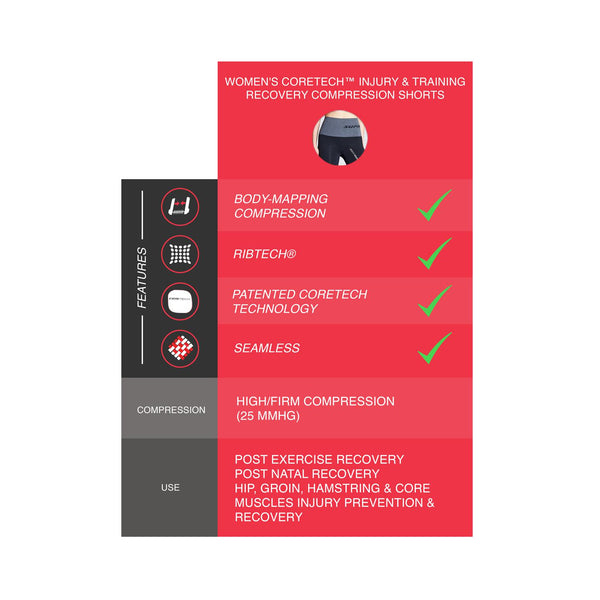 Patented Women's CORETECH® Injury Recovery and after birth (Postpartum) Compression Shorts
Patented Women's CORETECH® Injury Recovery and after birth (Postpartum) Compression Shorts (Blue)

Registered and listed as a medical device with Therapeutic Goods Administration Australia. You may be eligible for a Private Health Fund Rebate. Please check the individual's fund for eligibility and specific requirements. 
---
"I've been wearing the Supacore CORETECH® during and after runs and I really like them. I had a caesarean three months ago and I've been really careful when running, and the CORETECH® provide compression and support to my lower abdomen, hips and pelvis. I don't pull up sore afterwards. My husband is a physiotherapist and has already started recommending them to clients, especially women runners with some pelvic instability. Thanks so much for bringing the range to my attention.."  
Laura Hill, Public Affairs Executive - Runner/Mother
"I was having lower back issues so I thought I would give these a go. I was very happy with the support they gave my back and pleasantly surprised with the instant relief they gave my legs! I found myself standing in the kitchen doing my usual meal prep without the tired legs I usually get after standing in the one spot for a while. "  
  Fran - athlete
"Thank you for a wonderful product.My brother bought this for my birthday and it has helped me so much with my training. I was in constant pain but now can training 3 times a week with out any bad aftereffects.My cousin in Scotland is also interested as she has also had pelvic issues. I will send them all to you...great to see such wonderful local product."  
  Julie Bowden- Runner- Mother-Journalist
"As a hockey player, I have been troubled with a groin strain for 16 months. A friend recommended your product and I bought it as a trial having tried everything else.
I was considering surgery. Having work it for 32 months I think I have fully recovered. Seems magical but I am training again .. back on the park...wonderful...thank you thank you.
I am a strong supporter of your brand..keep up the great work
by the way your after-sales service is equally good"  
Jen Evans. Hockey player Sydney
🚛 FREE SHIPPING
Free shipping on orders $149+
PLUS get free exchanges and returns in case you don't get the size right!
📏 SIZE CHART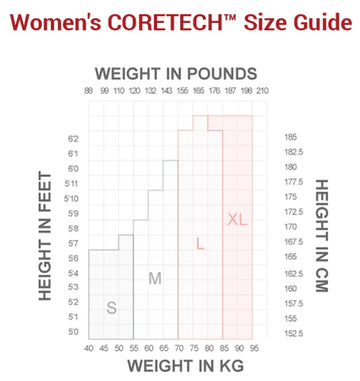 🗜 LEVEL OF COMPRESSION

📃 Why you need these patented CORETECH® Shorts with (Blue/Black Waistband)?
📃 Why are CORETECH® Shorts different to other Compression Shorts?
📃 When should you wear them for best benefit?
📃 Who uses CORETECH®?